Call Us:

+91-(882)580-2985
Email Us:
info@akscode.com
Delivery Management Software Source Code
Aks Soft is an online delivery software, which is easy to customers ordering food online through website or mobile App. Get the customized online delivery software which is the fastest way to increase your business volume. Automate your on-demand ordering system with our online delivery software. The software admin can keep track all of the customers, stores, delivery boys and their details who signs up for ordering from both the web and mobile app. Super admin can monitor the end to end settings and manage the delivery business. Our Delivery Software and Mobile App supports all over international Multi-Languages and Multi-Currency customization. Our developers team will customize as per the client country language and currency.


Delivery Dashboard

Unlimited Package Delivery

Unlimited Customer Orders

Unlimited Products

Unlimited category

Unlimited Units

Manage items

Manage Options

Manage Online Payments

Customer Reviews

Delivery time slot

Navigation Access

Online payment gateways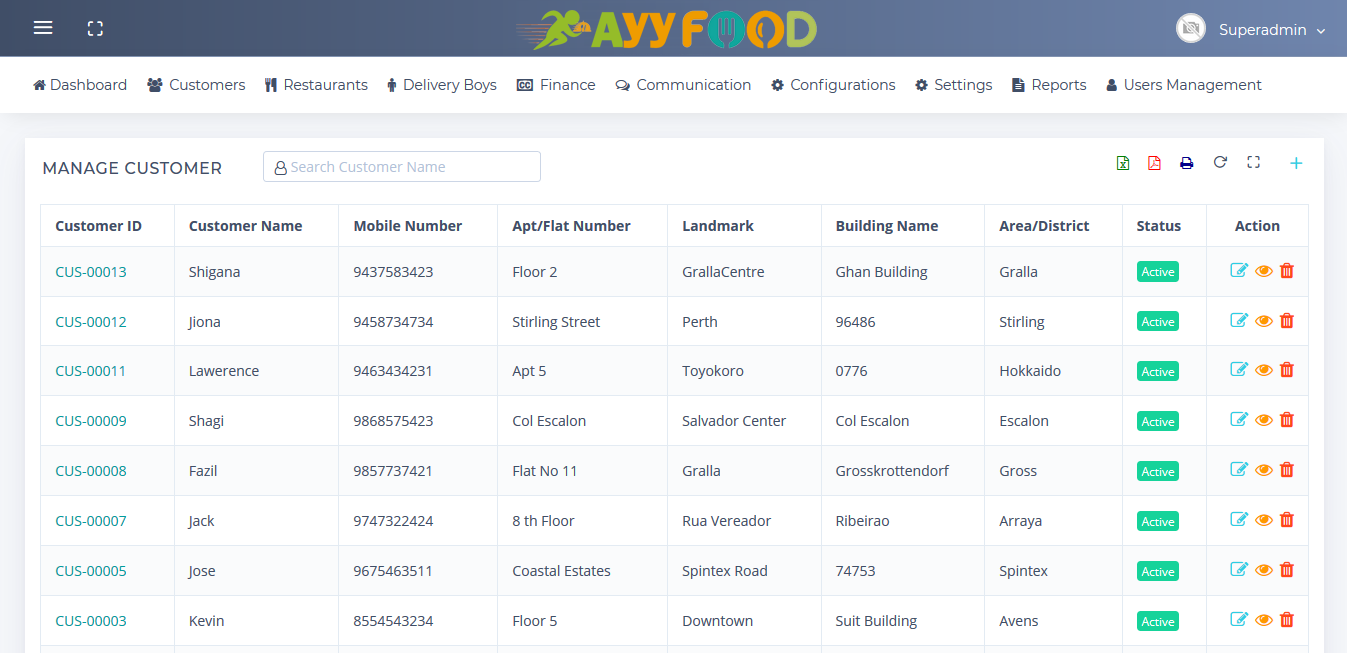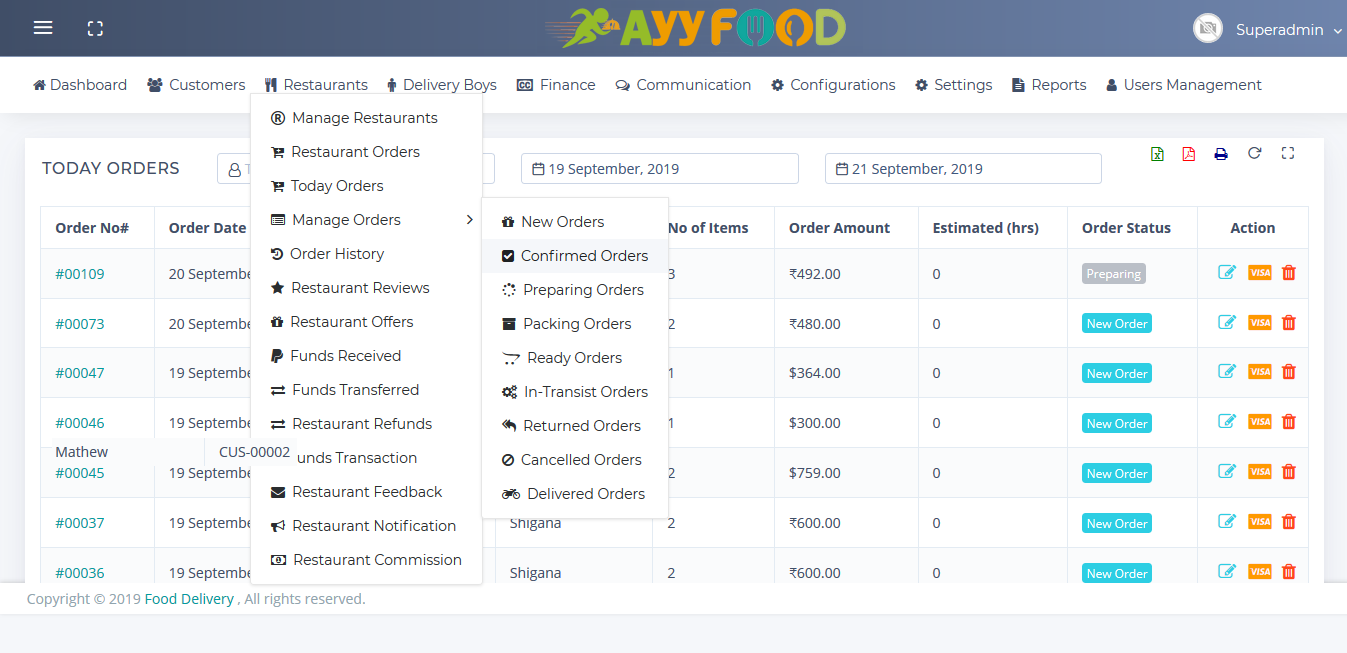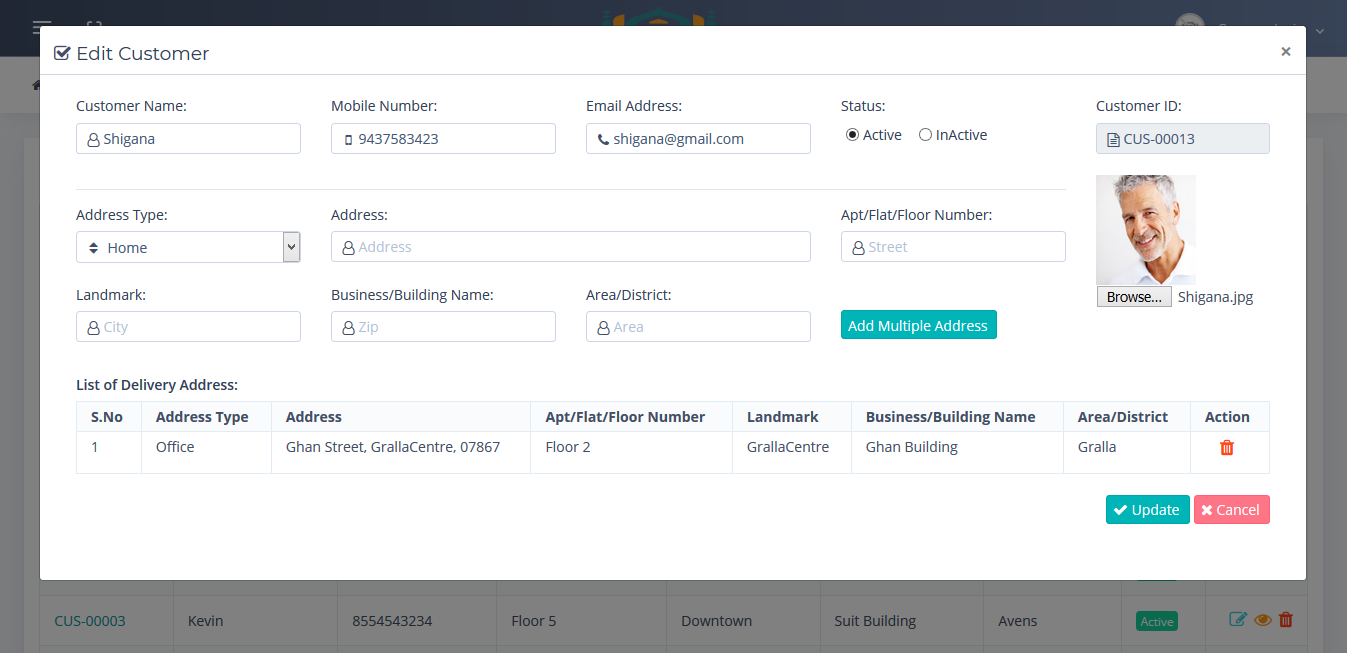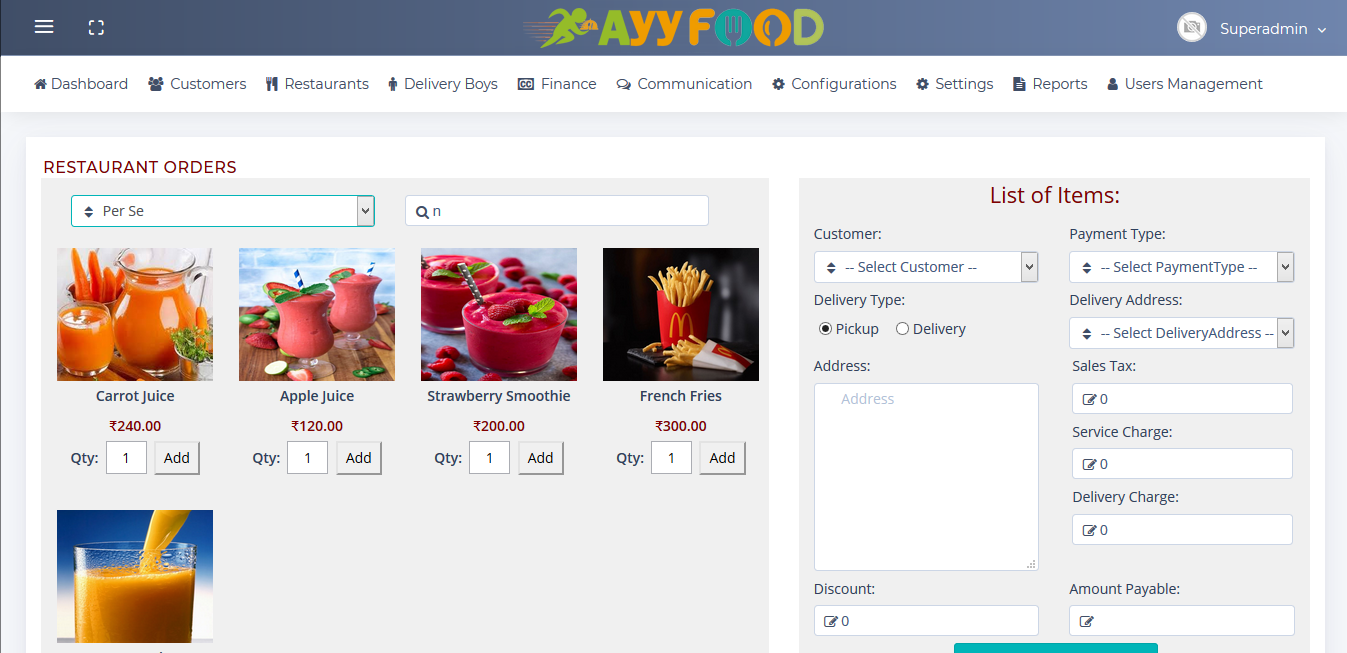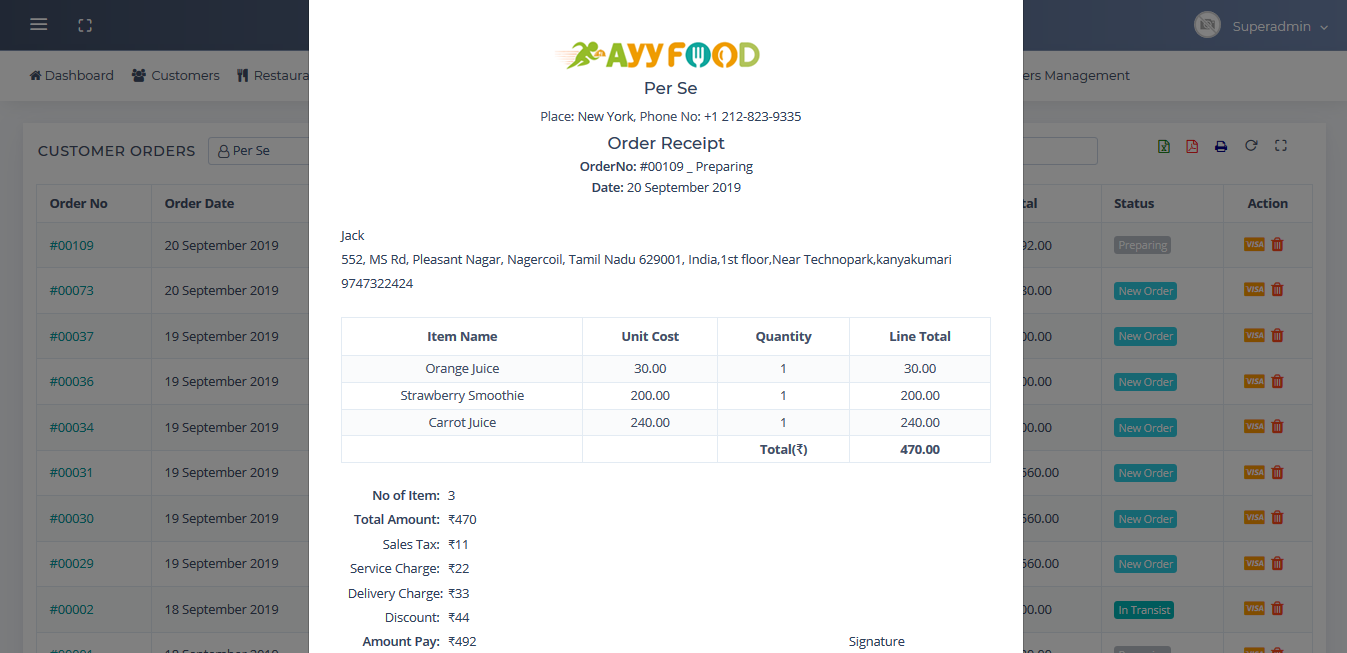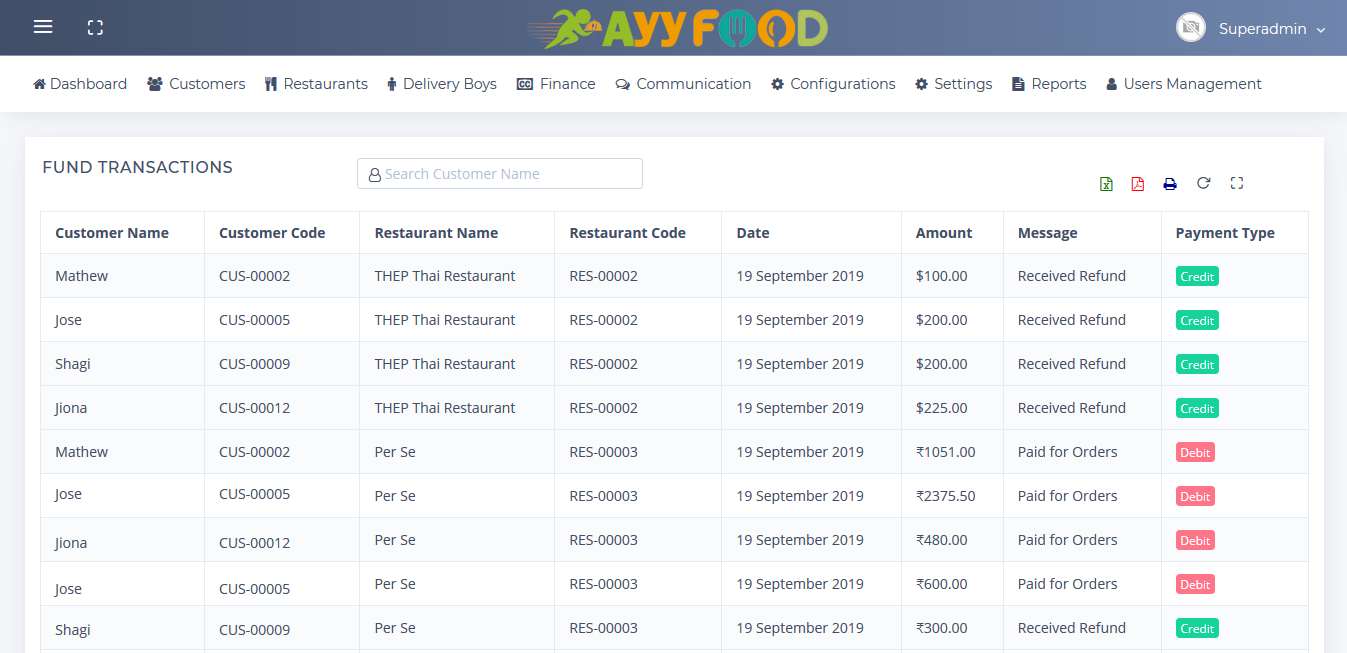 Customers
Customer can order the food online through website or mobile App. It is easy to find the stores in the nearby location using our Mobile App and place an order. Our delivery application is provided with multiple features to the customers and it enables to filter the stores easily and make the food delivery and checkout easily through the Mobile App and can be track the orders and delivery system.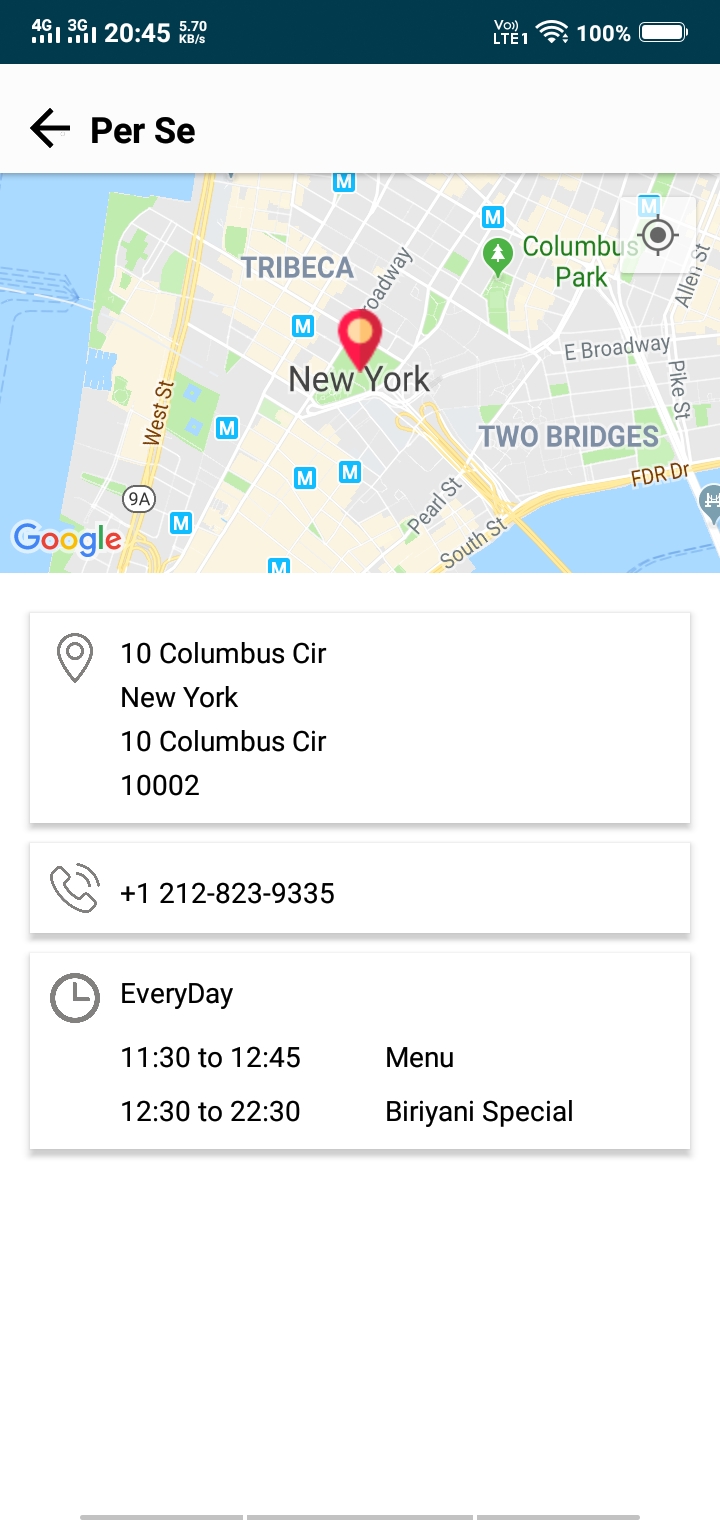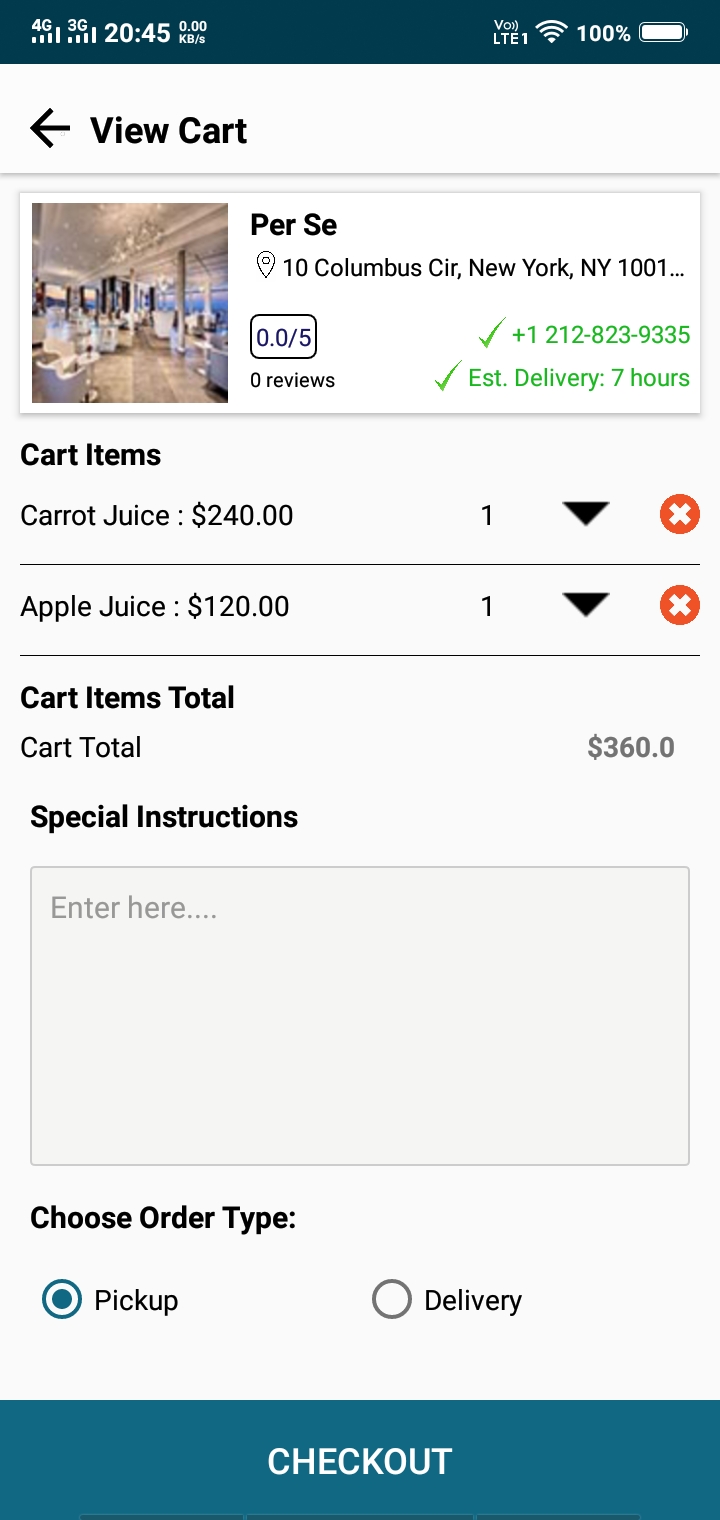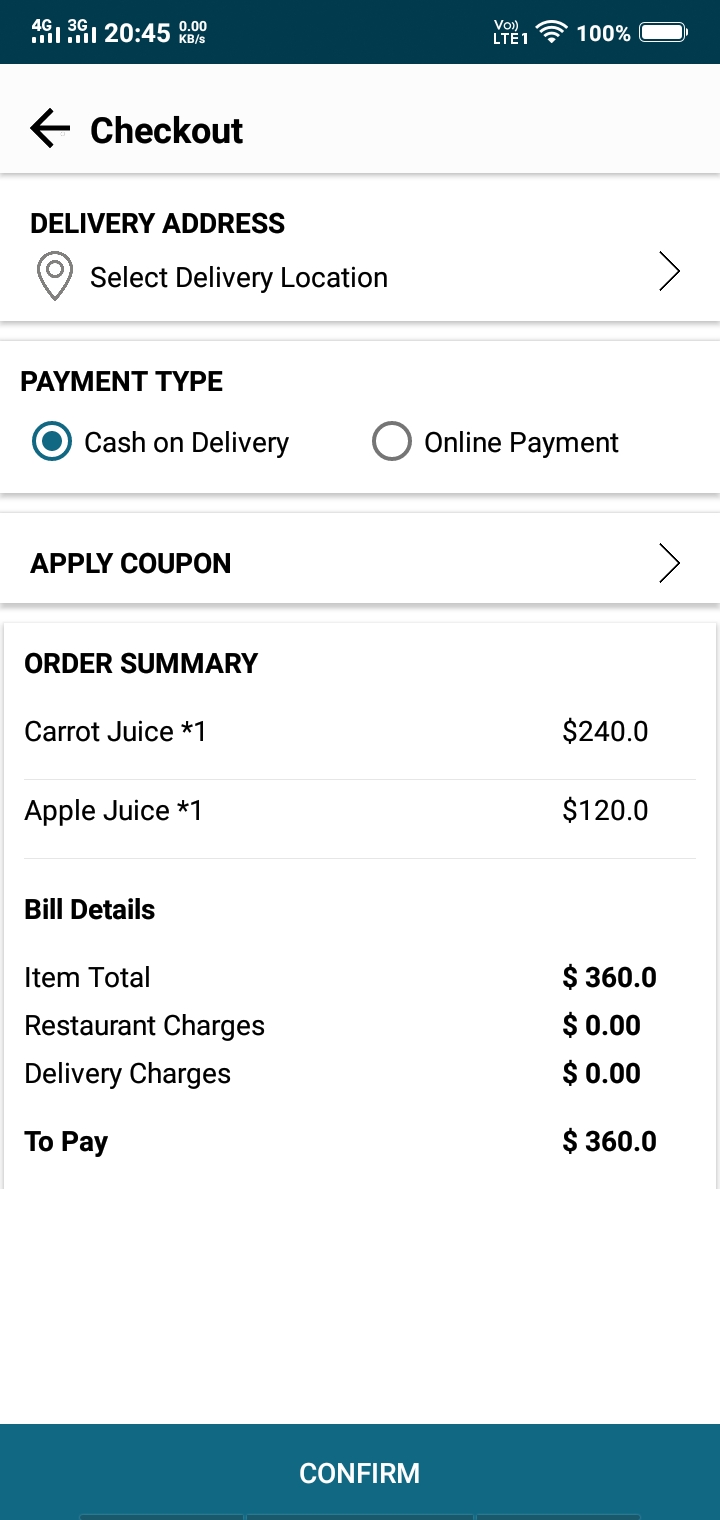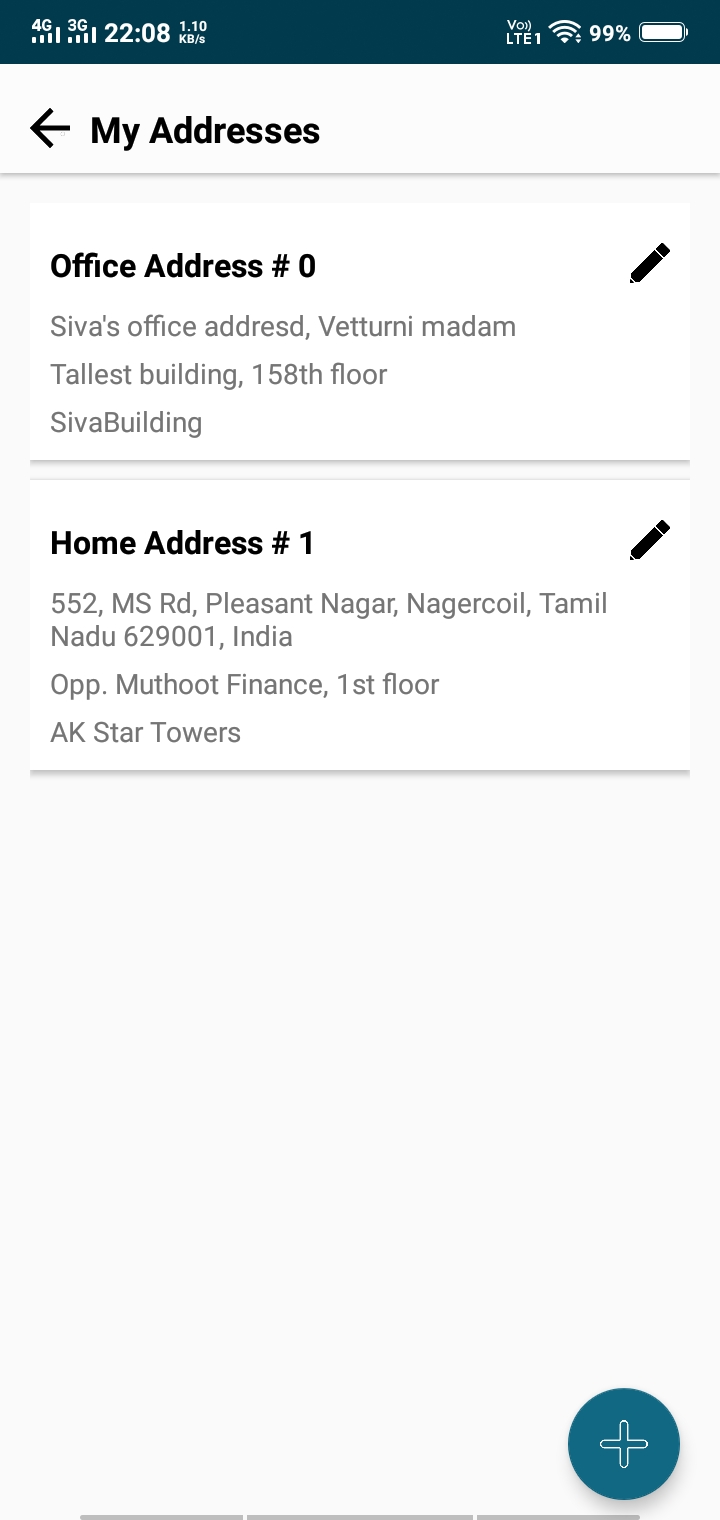 Other features in customer app - Mobile app

Manage Customers

Create a New Order

Customer Orders

Order History

Customer Payments

Customer Reviews

Customer Feedback

Funds Paid

Funds Received

Funds Transaction
Delivery Boys
Our online delivery software is an enterprise on-demand delivery management software, which allows you to manage and analyze end to end delivery operations in real-time. Our delivery application system lets you easily coordinate with the admin and the customer. The delivery staff receives an order request from company regarding the customer order, location and time. which can be tracked real time on the map. It is simplify your delivery operation with our online delivery software and make your customer delivery operation quick, smart and on time and it satisfy all your customers with our online on-demand delivery software. We help in making your delivery operations simplified and easier with our delivery application software.

Manage Delivery Boys

Ready Order

Taken Orders

Delivered Orders

Return Orders

Funds Received

Funds Transferred

Funds Transaction
Ordering App For Web and Mobile
Mobile Apps and Website for your Customers
Place an Order
Give your customers the best features of search & filter for online ordering in a hassle free way. Ensure quick delivery at their doorsteps with ordering system.
Real-time Tracking & Updates
Allow your Customers to track their order and keep them updated when the status changes.
Payment Gateways Integration
Earn Revenues with easy payment integrations. Give your customers the freedom to make payment through wallets and cards with premier security.
Delivery Driver's App
Give your Delivery Team the Most Powerful and Easy to Use App
Our online delivery software is an enterprise on-demand finanace management software, which allows you to manage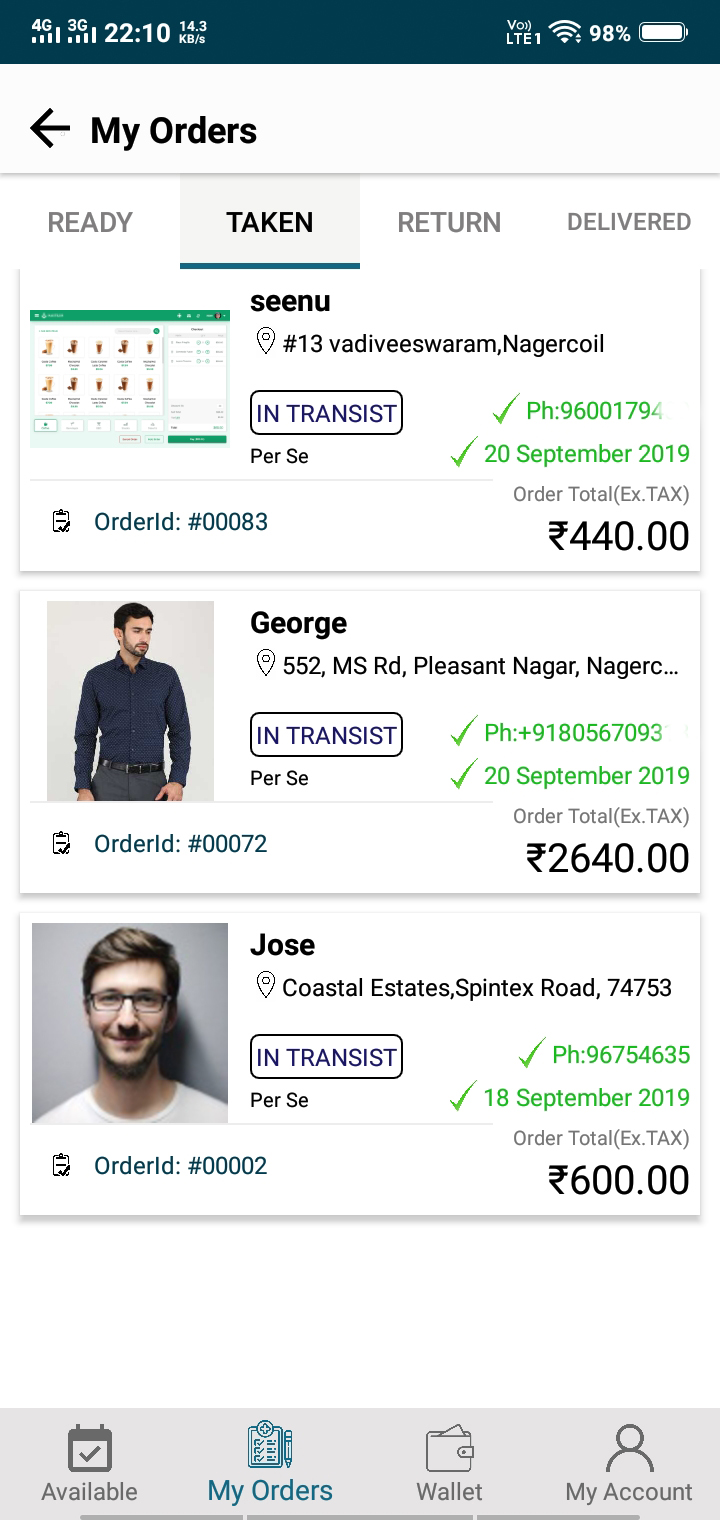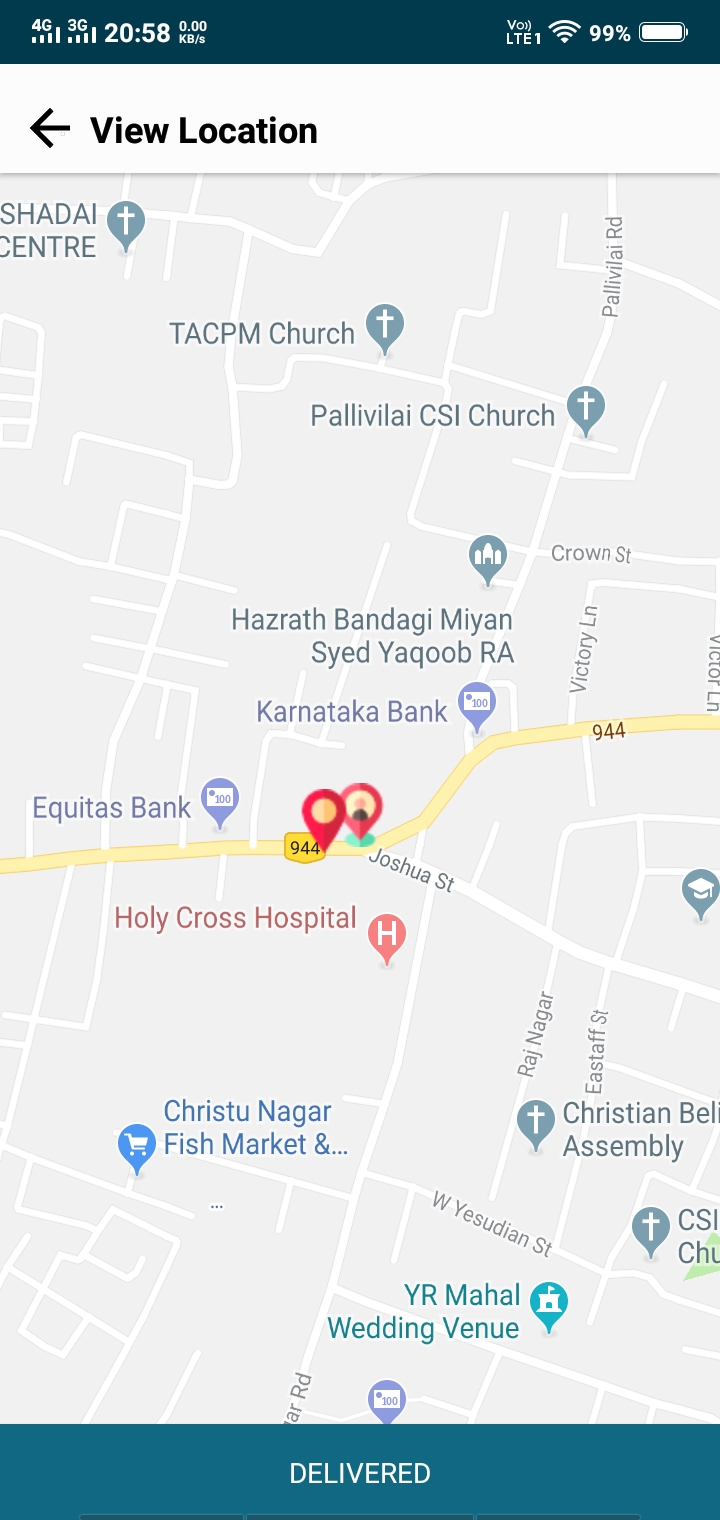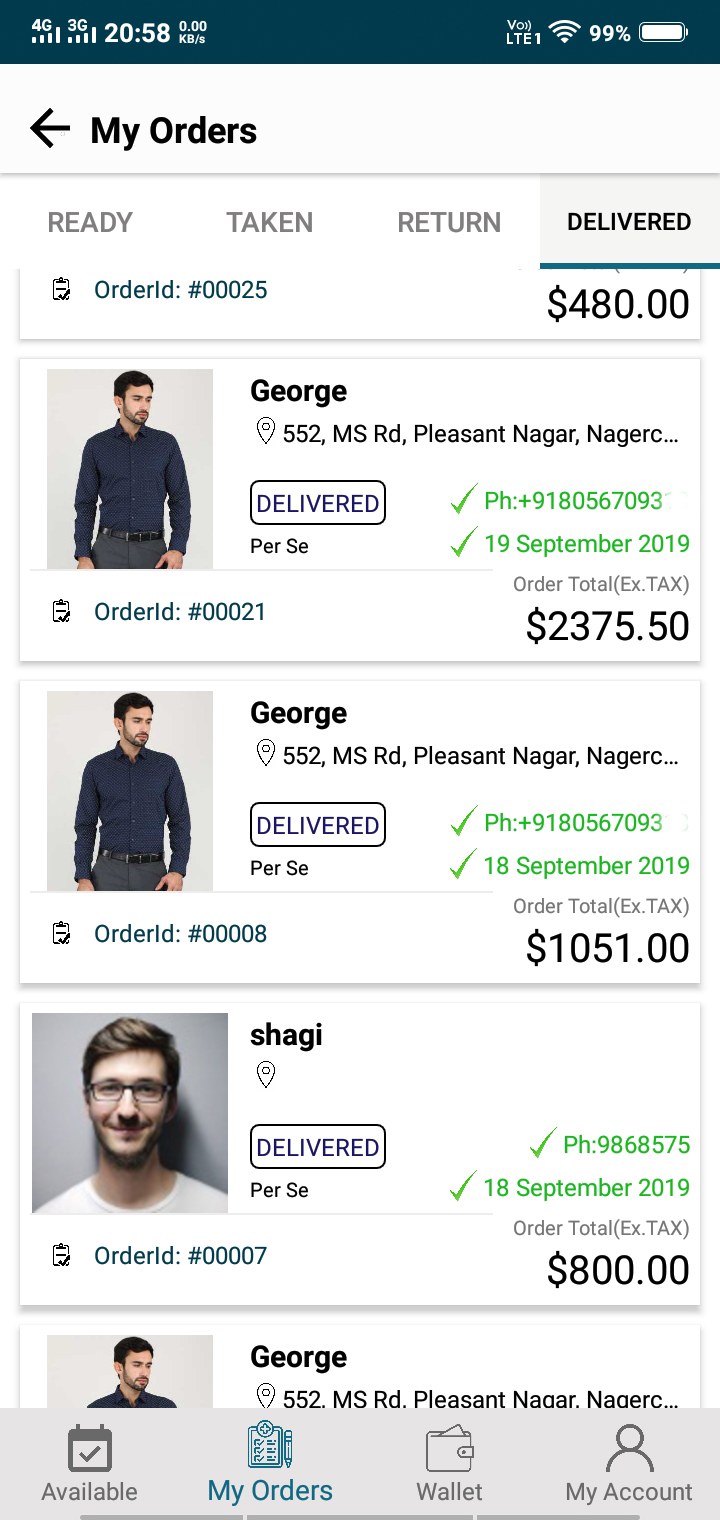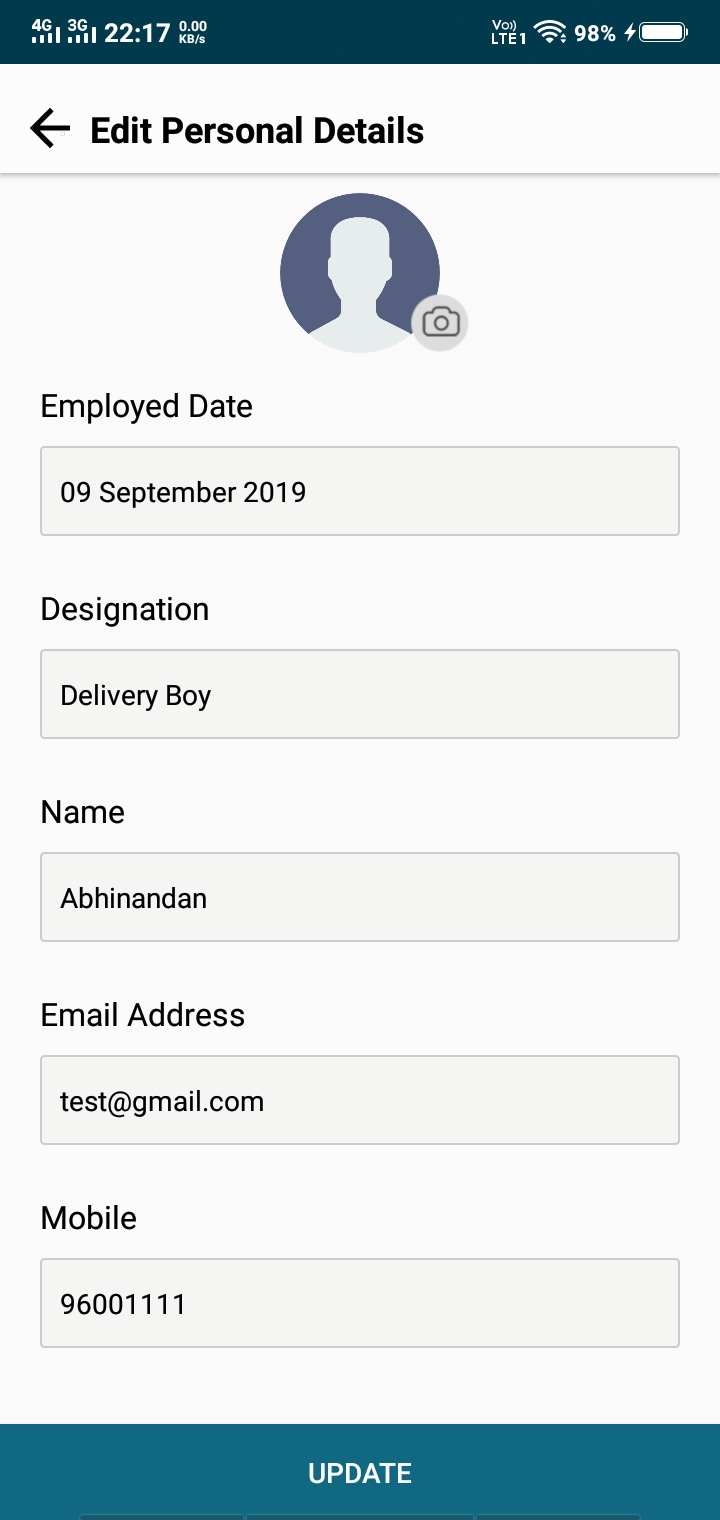 Manage Finance

Transactions

Day Book

Cash Book

Bank Book

Finance Report
Our Communication system enables to manage the Message sending options, notifications, feedbacks and reviews and also it sends and SMS and Email to the customers,

Communication

Send Message

Send SMS

Send Email
Our software is an enterprise online delivery management software and that gives the settings option for Notification, SMS, Payment gateway and Email settings section,


Settings

Notification Settings

SMS Settings

Email Settings

All types of reports on-demand Report system

Payment Methods

Content Management

Designation

Country

Languages

User Management Roles and Permission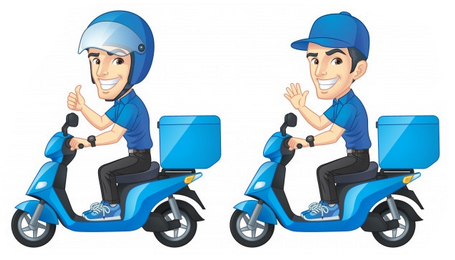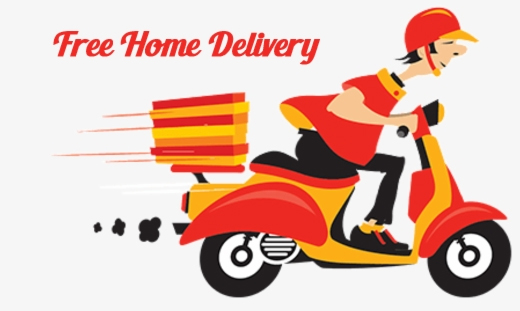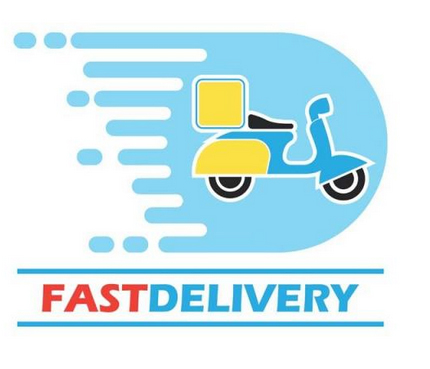 Delivery Modules
Tools Used:-


ASP.NET 4.5, C#.Net, MSSQL 2012 (WEB Portal)


Windows Based Hosting Server


Android Mobile App Code

User Accounts:-


Super Admin Web Portal


Customer Web Portal


Courier Web Portal


Delivery Boy Web Portal

Android Mobile App Code (Incuded):-


Customer Mobile App


Courier Mobile App


Delivery Boy Mobile App

Dashboard:-


Monthly Order Status


Top Courier Orders


Daily Customers


Customer Orders


Monthly Order Status


Delivery Boy Order Status


Delivered Commission Sales

Customers:-


Customers


Customer Order


Order history


Customer Payments


Customer Reviews


Customer Feedback


Funds Paid


Funds Received


Funds Transaction

Stores:-


Manage Stores


Total orders


Today orders


Manage Orders


New Orders


Pre Orders


Confirmed Orders


Preparing orders


Packing orders


Ready orders


In-Transist Orders


Returned orders


Cancelled orders


Delivered Orders


Order history


Refunds


Funds Received


Funds Transferred


Transactions


Stores FeedBack


Stores notification


Stores reviews


Stores offers


Stores coupon


Stores commission

Delivery Boys:-


Manage Delivery Boys


Ready Order


Assign Orders


Taken orders


Delivered Orders


Return orders


Funds Received


Funds Withdrawal


Funds Transaction


Fund Credit Debit


Wallet Status

Finance:-


Day book


Cash book


Bank Book


Transactions

Menu Configurations:-


Item Unit


Menu Category


Menu item

Back Office:-


Store Charges


Store Amount Settlement


Delivery Boy Commision


Collected COD


Store Commision


Content management


Manage Country


Language Settings

Reports:-


Store commission


Store Sales


Store orders


Pickup Sales


Delivery Sales


Charges Report


Customers Count Report


Customers Payments Report


Delivery Boys Report


Store Menu Reports


Item Wise Sales


Last 6 months Sales

Users Management:-


User Account Managment