Call Us:

+91-(882)580-2985
Email Us:
info@akscode.com
ERP CRM Software Source Code
AKS Soft is an integrated business management solution designed for growing companies that want the freedom to focus on their business. With real-time updation of all transactions, turn your data into business critical information quickly and simply. Experience the power of AKS Soft and see productivity jump manifold in your company.

Enterprise Resource Planning software is a real-time work and transactions for the business, all your business processes come together for easy integration and faster decision-making to enhance your groups and teams overall productivity.



Sales Management: Customers, Logged Calls, Leads, Potential, Solution, Case, Opportunities, Quotation, Invoice, Sales Order, Sales Team, Products, Issues, Contract, Contract Renewal, Sales Enquiry, Time Material, Customer Complaint, Despatch Order, Sales Order Schedule, Packing List and Sales Return, AMC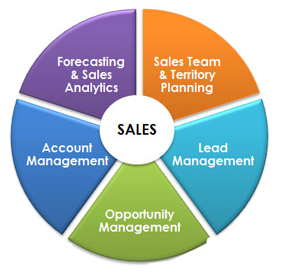 Quality Control: Characteristics, Process, Quality Type, Quality Test, Test Relation and Quality Inward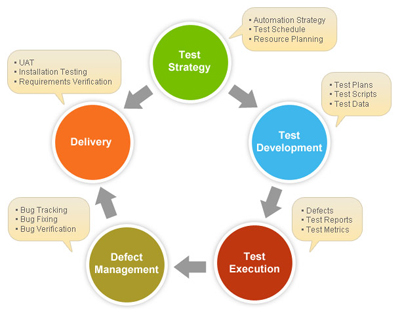 Accounting: Customer, Invoice, Customer Payment, Tax Code Template, Tax Group, Invoice Tax Account, Stock Journal, Journal Entries, Journal Items, Journal Items to Reconcile, Bank Statement, Cash Registers, Expenses, Entry Sequence, Automatic Reconciliation, Assets Category, Assets, Depreciation Lines and Budget




Purchases: Suppliers, Products, Quotation, Invoice, Purchase Order, Purchase Receipt, Supplier Payment, Incoming Shipments, Incoming Products, Vendor Bills, Purchase Indent, Purchase Tendor and Purchase Return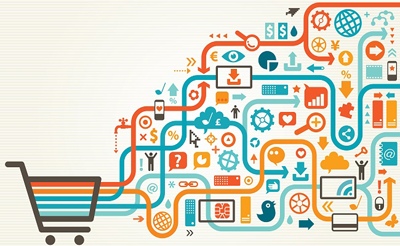 Fiscal Position: Accounting Period, Fiscal Year Period, End Period, Fiscal Position and Fiscal Position Template




CRM: Customers, Logged Calls, Leads, Potential, Solution, Opportunities, Quotation, Invoice, Sales Order, Campaign and Purchases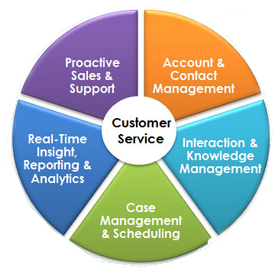 Manufacturing & Production: Work Orders, Manufacturing Order, Order Planning, Repair Orders, Work Center, Expense Account, Product BOM, Routings, Property Group, Properties, Loss Account, Profit Account, Invoice Tax Account and Internal Transfer Account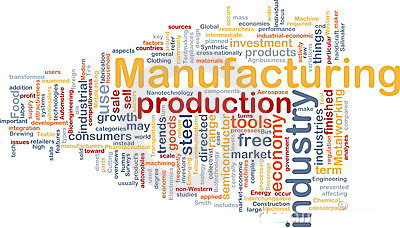 Warehouse & Inventory: Product, Inventory Adjustment, Stock Moves, Stock Transfer, Stock Inventory, Warehouse, Procurement Exception, Procurement Group, Procurement Order, Bill of Materials, Location, Delivery Pricelist, Picking Type, Delivery Methods, Reordering Rules, Barcode and Rules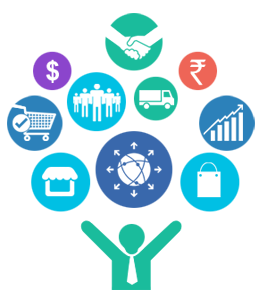 Point of Sale: Session, Point of Sale, Payment Methods, Incoming Products, Incoming Shipments, POS Category and POS Reports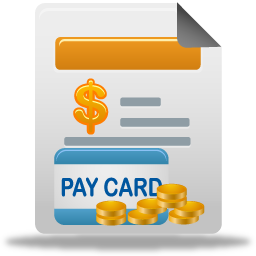 Human Resources: Employees, Job Position, Employee Application, My Current Timesheet, Appraisal, Appraisal Plan, Leave Request, Expenses, Interview Request, Timesheet Accounts, Badges, Challenges, Contribution Registers, Sales Rule Category, Salary Rules, HR Contracts, Working Schedule, Resource, Facility Management, Action Reason, Attendence, Department, LeaveType, Degree, Company, Project, Task, Skill Catgoery, Skill Maintenance, Skill Level, Skill List Maintenance, Employee, Training and HR Reports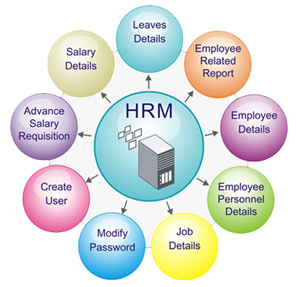 Marketing & Common Settings: User, Role, User Permission, Role Permission, Title, State, Country, Currency, Company, Company Setup, UOM and Tags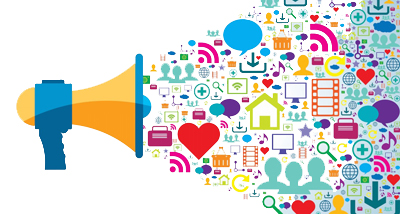 Ecommerce: Online Shop Dashboard, Product, Product Category, Customers, Orders, Invoice, Shipments, Activity, Features, Material, Strap/Handle, Style Bags, Colour, Size, Credit Memos, Currency, Choose Currency, Brand, Testimonial, Product Rating, Recent Post, Subscriber, NewsLetter and Special Offer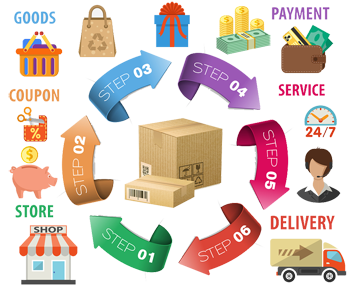 All Reports:




Invoices Based Reports: Invoice VAT, Invoice List, Invoiced List, Invoice Summary by Day, Invoice Summary by Payment, Invoice Summary by Tax, Invoice Summary by Partner, Invoices Analysis, Invoices By Accounts, Invoices By Status and Invoice ListByInvoice



Leads Based Reports: Converted Leads, Lead Conversion CountOwners, Lead Conversion Industries, Lead Conversion Owners, Lead Conversion Sources, Leads Analysis, Leads By Industry, Leads By Ownership, Leads By Source, Leads By Status, Lost Potentials, Open Potentials and Oppurtunity Analysis



Sales Based Reports: Sales by Product, Sales by Tax, Sales by Date, Sales by Customer, Sales Report, Sales by Partner, Sales Analysis, Sales By LeadSource, Sales CycleDurationLeadSources, Sales CycleDurationOwners, Sales CycleDuration PotentialType, Sales OrdersByAccounts, Sales OrdersOwner, Sales Ordersstatus, Sales PersonPerformance and Sales ReceiptAnalysis



Inventory Based Reports: Incoming Inventory, Inventory by Category, Inventory by Group, Inventory Report, Inventory by Product, Stock Report, Stock Movement, Stock Movement Summary and Stock Valuation



Purchase Based Reports: Purchase by Date, Purchase by Partner, Purchase by Product, Purchase by Supplier, Purchase Analysis and Purchase OrdersbyStatus



Reports: Work Order List, Produciton List, Work Item List, Work Hours List by Project, Partner Balance, Customer Ageing, Supplier Ageing, Trial Balance, Partner Balance, Bank Statement, Cash Flow Statement, Chart of Account, Customer Payables, Customer Receivables, Day Book, Warehouse Balance, Balance Sheet, OverDue Payables, Overdue Receivable, Profit/Loss Account, Profit/Loss Detail, Profit/Loss Report, Account Statement, Equity Changes, Account By Industry, Amount By Vendors, Appraisal Analysis, Campaign Leads, Campaigns Revenue, Cases By Comments, Cases By Origin, Cases By Priority, Cases By Status, Contact Mailing List, Contacts vs Purchases, Cumulative Flow, Entries Analysis, Forecast History, Key Accounts, Orders Analysis, Overall Duration Lead Sources, Overall Duration Potential Type, Phone CallsAnalysis, Pipeline Probability, Pipeline Stage, Popular Solutions, Potential ClosingMonth, Potentials By Type, Products By Cases, Products By Category, Products SupportTermination, Quarterly ForecastSummary, Recruitment Analysis, Stage Vs PotentialType, Tasks Analysis, Tasks and Events, This Month Sales, Today Sales, Todays Calls, Todays Leads, Treasury Analysis, Vendors vs Purchases and Purchase ReceiptAnalysis



Supply chain and operations management: Purchasing, Manufacturing, Inventory and Sales order processing.


Customer relationship management: Improve customer service, increase cross-sell and upsell opportunities.


Project management: Get what you need to deliver work on time and on budget with better billing and project monitoring.


Human resources management: Get help attracting and retaining good employees with tools to help hire, manage, and pay your team.


Business intelligence: Make smart decisions with easy-to-use reporting, analysis, and business intelligence tools.


Each Modules have Dashboard, Settings, Reports and Control panel

AKS ERP CRM on Cloud


Real-time Work and transactions


Extensive Data Import and Export Capability


Detailed Reports and generations


Live Updates and deletion with Audit Trail


Multi-Tasking, work same time in different module


Auto management work for all documents and display


User based quotes, invoices, orders etc


Extensive Data Backup for future


Multi company and Data Backup management


Software Cost Estimation


Scheduling for automize Data Backup


Export reports to PDF, HTML, IMAGE


Highend Dashboard and notifications


Automatic Process for Year Ends


ERP CRM Modules
Tools Used:-


ASP.NET 4.5, C#.Net, MSSQL 2012


Windows Based Hosting Server

Sales Module:-


Overview Sales Dashboard


Manage Customers


Logged Calls


Leads


Potential


Solution


Case


Opportunities


Quotation


Invoice


Sales Order


Sales Team


Products


Issues


Contract


Contract Renewal


Sales Enquiry


Time Material


Customer Complaint


Despatch Order


Sales Order Schedule


Packing List


Sales Return


AMC


Partner


Warranty Claim


All Dynamic Sales Settings


All Sales Reports

Finance & Accounts:-


Overview Finance Dashboard


Customer Payment


Tax Code Template


Tax Group


Customer Accounts


Invoices


Invoice Tax Account


Stock Journal


Journal Entries


Journal Items


Journal Items to Reconcile


Bank Statement


Cash Registers


Expenses


Entry Sequence


Automatic Reconciliation


Assets Category


Assets


Depreciation Lines


Budget


All Dynamic Finance Settings


All Finance Reports

Purchases:-


Overview Purchase Dashboard


Suppliers


Products


Quotation


Invoice


Purchase Order


Purchase Receipt


Supplier Payment


Supplier Type


Incoming Shipments


Incoming Products


Vendor Bills


Purchase Indent


Purchase Tendor


Purchase Return


All Dynamic Purchases Settings


All Purchases Reports

Production & Manufacturing:-


Overview Manufacturing Dashboard


Work Orders


Manufacturing Order


Order Planning


Repair Orders


Work Center


Expense Account


Product BOM


Routings


Property Group


Properties


Material Request


Product Bundle


Shipping Rule


Batch


Brand


All Dynamic Manufacturing Settings


All Manufacturing Reports

Machine Management:-


Fixed Asset


Depreciation


SparePart Details


Maintainance Details


Scheduled MaintainancePlan


Machine Repair


Man Power


Problems Type


Jobcard


Location


GRN


Stop Plan


Stop Card


StopCard Type


Machine Section


BreakDown Ticket


Machinepblmlog


ItemMachine Relation


Wastage Generation


Production Output


Process Characteristics


ItemMachine Processing


Production Consumption


Production ManPower


MRP Planning


BOM Part Name


Production Planning


BOM Product Relation

Inventory & Warehouse:-


Overview Inventory Dashboard


Product


Inventory Adjustment


Stock Moves


Stock Transfer


Stock Inventory


Warehouse


Procurement Exception


Procurement Group


Procurement Order


All Dynamic Inventory Settings


All Inventory Reports

Human Resources:-


Overview HR Dashboard


Manage Employees


My Current Timesheet


Working Schedule


Action Reason


Attendance


Employee Attendance Tool


Employee Training


Recruitments


Job Position


Job Application


Offer Letter


Offer Term


Interview Request


HR Contracts


Leaves and Holiday


Leave Request


Leave Type


Holiday List


Leave Allocation


Leave Allocation Tool


Leave Block List


Payroll


Salary Slip


Process Payroll


Salary Structure


Earning Type


Deduction Type


Salary Rules


Sales Rule Category


Salary Register


Monthly Salary Register


Expense Claims


Expenses


Expense Claim


Expense Claim Type


Appraisals


Manage Appraisal


Appraisal Plan


Skill Maintenance


Skill Category


Skill Level


Skill List Maintenance


All Dynamic HR Settings


All HR Reports

Marketing:-


Overview Marketing Dashboard


Events


Event Ticket


Leads Assignation


Teams Assignation


Mass Mailings


Time Scheduler


Mailing Lists


Attendee


Versions


Website Domain


All Dynamic Marketing Settings


All Marketing Reports

Point of Sale:-


Overview Point of Sale Dashboard


Orders


Session


Point of Sale


Payment Methods


Incoming Products


Barcode Nomenclatures


All Dynamic Point of Sale Settings


All Point of Sale Reports

Ecommerce Module Online:-


Live Ecommerce Dashboard


Manage Entire Ecommerce shopping


Manage All Shopping Web Pages


Manage Product


Product Category


Manage Customers


Manage Live Orders


Invoice


Shipments


Activity


Features


Material


Strap/Handle


Style Bags


Colour


Size


Credit Memos


Currency


Choose Currency


Brand


Testimonial


Product Rating


Recent Post


Subscriber


NewsLetter


Special Offer


All Dynamic Ecommerce Settings


All Ecommerce Reports

Quality & Testing Process:-


Characteristics


Process


Quality Type


Quality Test


Test Relation


Quality Inward

User Admin:-


Manage Users


Manage Role


User Permission


Role Permission


Title


State


Country


Currency


Company


Company Setup


UOM


Tags


All Reports:-


Invoice Summary by Day


Invoice Summary by Payment


Invoice Summary by Tax


Invoice Summary by Partner


Invoices Analysis


Invoices By Accounts


Invoices By Status


Invoice ListByInvoice


Invoice VAT


Invoice List


Invoiced List

Converted Leads


Lead Conversion CountOwners


Lead Conversion Industries


Lead Conversion Owners


Lead Conversion Sources


Leads Analysis


Leads By Industry


Leads By Ownership


Leads By Source


Leads By Status


Lost Potentials


Open Potentials


Oppurtunity Analysis



Sales by Product


Sales by Tax


Sales by Date


Sales by Customer


Sales Report


Sales by Partner


Sales Analysis


Sales By LeadSource


Sales CycleDurationLeadSources


Sales CycleDurationOwners


Sales CycleDuration PotentialType


Sales OrdersByAccounts


Sales OrdersOwner


Sales Ordersstatus


Sales PersonPerformance


Sales ReceiptAnalysis



Incoming Inventory


Inventory by Category


Inventory by Group


Inventory Report


Inventory by Product


Stock Report


Stock Movement


Stock Movement Summary


Stock Valuation



Work Order List


Produciton List


Work Item List


Work Hours List by Project


Partner Balance


Customer Ageing


Supplier Ageing


Trial Balance


Partner Balance


Bank Statement


Cash Flow Statement


Chart of Account


Customer Payables


Customer Receivables


Day Book


Warehouse Balance


Balance Sheet


OverDue Payables


Overdue Receivable


Profit/Loss Account


Profit/Loss Detail


Profit/Loss Report


Account Statement


Equity Changes


Account By Industry


Amount By Vendors


Appraisal Analysis


Campaign Leads


Campaigns Revenue


Cases By Comments


Cases By Origin


Cases By Priority


Cases By Status


Contact Mailing List


Contacts vs Purchases


Cumulative Flow


Entries Analysis


Forecast History


Key Accounts


Orders Analysis


Overall Duration Lead Sources


Overall Duration Potential Type


Phone CallsAnalysis


Pipeline Probability


Pipeline Stage


Popular Solutions


Potential ClosingMonth


Potentials By Type


Products By Cases


Products By Category


Products SupportTermination


Quarterly ForecastSummary


Recruitment Analysis


Stage Vs PotentialType


Tasks Analysis


Tasks and Events


This Month Sales


Today Sales


Todays Calls


Todays Leads


Treasury Analysis


Vendors vs Purchases


Purchase ReceiptAnalysis



Purchase by Date


Purchase by Partner


Purchase by Product


Purchase by Supplier


Purchase Analysis


Purchase OrdersbyStatus



Ecommerce Orders


Taxes


Invoice


Shipping


Order Count


New Account


Best Seller


Ordered Product